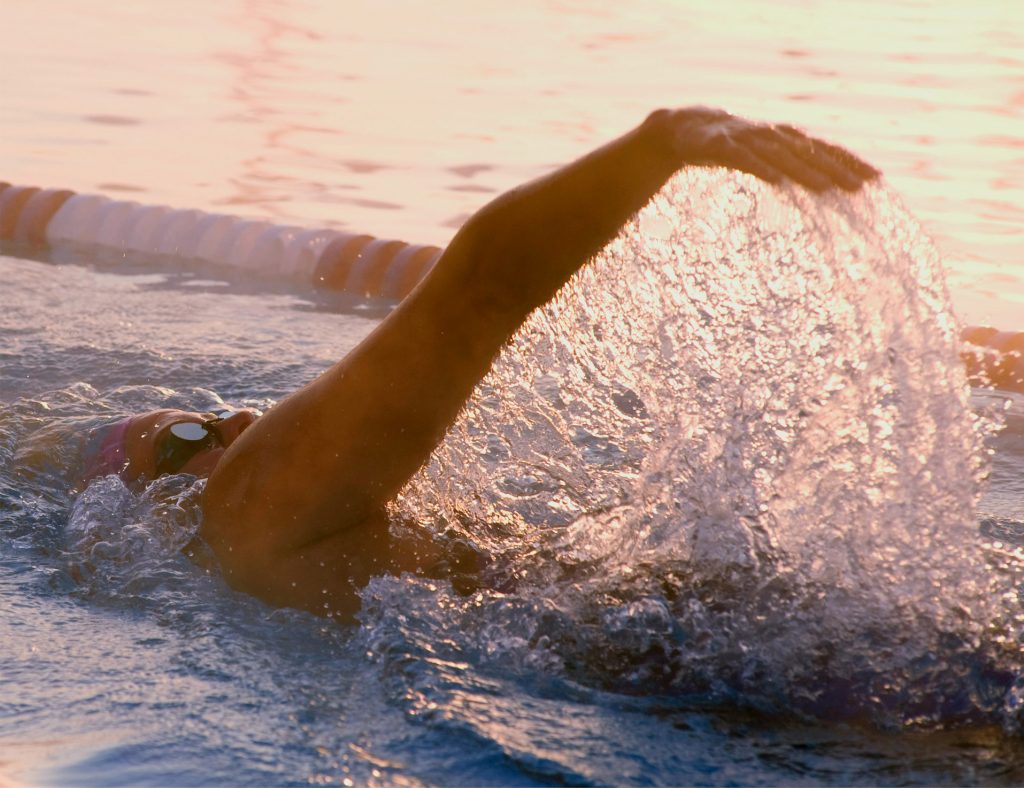 Southern California Aquatics (SCAQ) is the largest Masters's swimming program in the United States. Established in 1979 by Clay Evans and Bonnie Adair, SCAQ is a swimming club for every level of adult swimmer, novice to Olympian. SCAQ offers over 50 weekly workouts in West LA and downtown – morning, noon, and night. SCAQ also offers weekly stroke clinics, ocean workouts, and participation in local, regional, and national competitions through United States Masters Swimming.
SCAQ offers several swim clinics to teach improve your swimming abilities.
Beginner Flip Turn Clinic: This is for the swimmer that has never learned the flip turn. You will learn how to execute a proper turn without losing time or energy; a great turn can help you gain speed in your swim. Learning flip turns in the pool helps those training for the ocean too. There are no walls in the ocean, so an inadequate open wall turns while pool training allows for a physical and mental break, neither of which you have in open water swims.
Freestyle Fundamentals Clinic: The focus will be on the basics of the freestyle swim technique, addressing the common mistakes swimmers make, and how to generate more propulsion with less energy. For swimmers 1:50 per 100-free or slower (with or without fins)
Essentials of Backstroke clinic: For the swimmer new to backstroke, or for those that struggle, you will learn the main components to be comfortable on your back while propelling yourself forward with ease. $40 and limited to 6 swimmers.
Beginners Breaststroke Clinic: For those who have a fundamental understanding of the stroke. This clinic will focus on finding the rhythm and timing of the stroke for better efficiency, strength, and pacing
Advanced Breaststroke Clinic: Available to all levels of swimmer, this clinic will focus on addressing the proper timing of breaststroke, achieving a powerful kick, and how to drive forward with momentum.
Butterfly Fundamentals Clinic: Focus will be on the basics of the butterfly technique and addressing the common mistakes swimmers make so that you won't fear those stroke workouts! For those that are new to butterfly. 
Other: SCAQ requires United States Masters Swimming Registration.